The goal of our office is to provide professional dental care for our patients in a caring, friendly and comfortable environment. Our entire dental team is dedicated not only to restoring and maintaining beautiful and healthy smiles but also to reinforcing preventive care and patient education. We are pleased to offer early morning, evening and Saturday appointments for your convenience.
We understand that the dental office can be a frightening place so we have done our best to make our office inviting. We have a children's play area, televisions and DVD's in each room, nitrous oxide (laughing gas) sedation and massaging chairs to help alleviate anxiety.
Our commitment to patient communication and education is integral to building and maintaining a long-lasting relationship. We welcome your questions, comments and concerns and hope that we can help you understand your dental needs and treatment.
Our Dentists
Dr. Larry Silverberg and Dr. Wendy Silverberg-Lerner opened Summeridge Dental Care in 2006 and have enjoyed providing dental care here for many years. After Dr. Larry Silverberg retired, we were pleased to have Dr. Dana Smith join our practice. We offer various dental services including cosmetic dentistry, fillings, implants, root canals, crowns and bridges, veneers, bleaching, dentures and extractions. We have a wonderful team of hygienists that work with us to improve and maintain the health of your gums or periodontal condition.
Dr. Wendy Silverberg-Lerner
Dr. Wendy Silverberg-Lerner graduated in 1995 from the University of Western Ontario where she received her Bachelor of Arts degree with Honor's standing. In 1999, she graduated from The Faculty of Dentistry at the University of Toronto. Dr. Silverberg-Lerner has followed in her father's footsteps and is proud to be a part of Summeridge Dental Care. She has been working full time since graduating in 1999 and has enjoyed providing all aspects of dentistry to her patients while meeting new people and establishing good relationships with them. Her other great love is spending time with her husband and children.
Dr. Dana Smith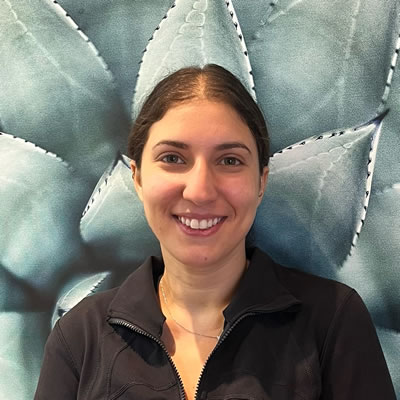 Dr. Dana Smith graduated in 2014 from the University of Western Ontario where she received her Honours Bachelor of Science in Psychology. She took some years off school where she worked as a daycare teacher for children with special needs. In 2021, she graduated from The University of Michigan School of Dentistry and went on to do a General Practice Residency at Sick Kids Hospital in 2022. At Sick Kids Hospital, she gained dental experience working with children, especially those that are medically compromised and have other social or behavioral needs. Working with children or anxious patients is Dr. Smith's passion, she wants to make coming to the dentist a positive experience for everyone. In her spare time, she likes to bake, spend time with family, or go to concerts!
Dr. Larry Silverberg (RETIRED)
Dr. Larry Silverberg graduated from the University of Toronto, Faculty of Dentistry in 1969 and has never stopped enjoying practicing dentistry. Prior to attending the University of Toronto, he studied at the University of Waterloo where he received his Bachelor of Science. He is excited to have moved his dental office from its original location to Summeridge Dental Care to enjoy its new facility. Dr. Silverberg brings tremendous experience to our dental office as well as a passion for dentistry.